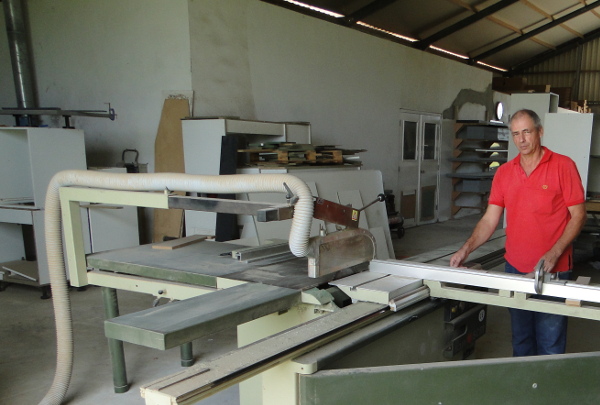 About Tuzepla
Furniture works Tuzepla owner, Hans Kelders from the Netherlands, came to Curaçao in 1987. Before he started on furniture making he had worked as a woodworking teacher in technical education for several years.
Presently there is still a connection with education for the training of apprentices remains an important element at Tuzepla's.
Tuzepla has been registered at the Commercial Register of the Chamber of Commerce in Curaçao since 2001.
Initially Tuzepla started making coffins, hence the name Tuzepla, this is short for "between six boards." Gradually they also started to make kitchen cabinets, bedroom closets, conference tables, counters, desks, cribs and manufacture chairs.
Meanwhile, the furniture department constructing the above mentioned products, has become the main part of the company. Production takes place in a professional workshop and we are equipped with a modern
spray painting facility with which we can carry out your orders in a proper way.